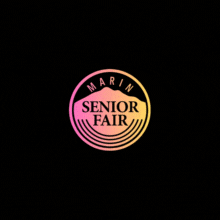 We're Back, Baby! Celebrate Getting Back Together!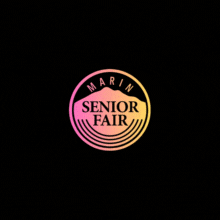 FREE ADMISSION | FREE TRANSPORTATION | FREE PARKING
FOOD | ENTERTAINMENT | LIVE MUSIC | DANCING | PRIZES
Advertising Opportunities
Advertising for the 2023 Marin Senior Fair has Closed.
The Marin Senior Fair offers these advertising opportunities for getting your organization's information out to Marin seniors.
Join our mailing list to receive updates about advertising. Complete our Contact Us form and check the "Exhibiting, Sponsoring & Advertising information" box.
Website Ad: $100
Make Fair attendees aware of your organization's products or services by placing an ad on the Marin Senior Fair website. Ads appear in the footer of every page of the website and rotate randomly, giving equal exposure to all advertisers.
Website ads are 260 pixels wide by 170 pixels high, and must be submitted in .jpg or .png file format. Your ad includes a link to your organization's website. Ads remain on the Fair website until April 1, 2024.
To purchase a Website Ad, use our online Advertising Order Form or add a Website Ad to your Exhibitor Application.
Printed Fair Program
The Marin Independent Journal is selling advertising space in the printed Fair Program. The Fair Program is given to all fair attendees and distributed to approximately 20,000 Marin homes as a supplement to the Marin IJ.
For pricing and information, see the Marin Senior Fair Program Advertising Rates (PDF). The ad deadline is August 9.
Contact Lori Pearce at the Marin Independent Journal for more information.
Order Advertising
To order advertising for the 2023 Marin Senior Fair, please complete our online Advertising Order Form.
More Information
If you have questions about advertising, please contact us at info@marinseniorfair.org or 833-347-0007.
You may also be interested in our Sponsorship Opportunities.