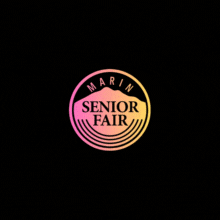 We're Back, Baby! Celebrate Getting Back Together!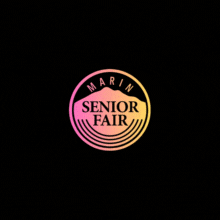 FREE ADMISSION | FREE TRANSPORTATION | FREE PARKING
FOOD | ENTERTAINMENT | LIVE MUSIC | DANCING | PRIZES
Watercolor Demonstrations
The San Rafael Goldenaires will be demonstrating watercolor techniques at various times during the fair along with watercolor paintings and greeting cards for sale.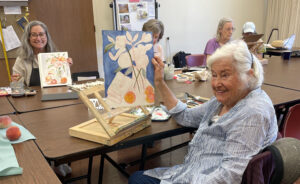 The Goldenaires offer a very popular, relaxed Watercolor Program that has been in existence for over 25 years, initially begun by Gerhard Weihl, a professional artist. After his retirement, we continue holding the class on Tuesdays from 10:30 to 2:00pm at the San Rafael Community Center-618 B Street.
A still life is provided for anyone interested, but I encourage you to bring your own reference, i.e. photograph, sketch etc.  Because of the range of experience, beginners to professionals, each person works independently but help/suggestions are happily given. We hold critiques monthly, and occasionally we show "how to" watercolor videos by well known watercolorists. A supply list is available.
Be sure to visit the San Rafael Goldenaires in Booth 201 for a watercolor demonstration and watercolor paintings.