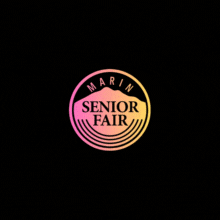 We're Back, Baby! Celebrate Getting Back Together!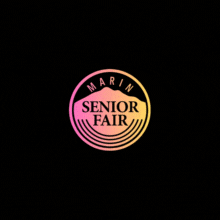 FREE ADMISSION | FREE TRANSPORTATION | FREE PARKING
FOOD | ENTERTAINMENT | LIVE MUSIC | DANCING | PRIZES
County of Marin
The mission of the Marin County Commission on Aging is to promote the dignity, independence and quality of life of older persons through advocacy, information, programs and services. The Commission works closely with the Aging and Adult Services on behalf of Marin's older adults and advises the County on the spending of approximately $1 million in federal funding, provided by the federal Older Americans Act. We encourage the public to learn more and get involved.
Marin Independent Journal
Established in 1861, the Marin Independent Journal is the main newspaper covering Marin County. The IJ is read daily by more than 120,000 Marin adults. Winner of a multitude of journalism awards, the Marin Independent Journal provides the most comprehensive news coverage of Marin County found anywhere.
Marin Transit
Marin County Transit District (Marin Transit) was formed by a vote of the people of Marin County in 1964 and was given the responsibility for providing local transit service within Marin County. Marin Transit contracts for operations and maintenance of services. Staff are directly responsible for planning, capital investments, financial management, and operations oversight. Marin Transit is financially supported by Measure A Funds, State Transportation Development Act Funds, fares, property taxes and Federal Section 5311 rural transit funds.
Valley Memorial Park
When you have experienced the loss of a loved one, you can trust us to guide you through the arrangements necessary to create a meaningful ceremony that celebrates the unique life being honored. We offer compassionate, dignified, and affordable services. Plus, our staff is committed to providing your family with the highest quality care and service in your time of need, and we take pride in our responsibility to lighten your burden as you take the first steps toward healing.
Drake Terrace Senior Living Community
Drake Terrace Senior Living is a "Best of Senior Living" US News and World Report award winning senior community offering Independent Living, Assisted Living, and Memory Care living options.
Aldersly
Tucked away in a quiet neighborhood in San Rafael among lush, well-tended gardens with the majestic beauty of Mt. Tam looming in the distance, Aldersly Retirement Community cultivates a warm and welcoming place for elders to live and enjoy the good things in life. With our newly updated memory care residences and upcoming independent living expansion, we're excited to embrace the evolving needs of elders in our area and to be able to share our unique culture with even more residents and their families.