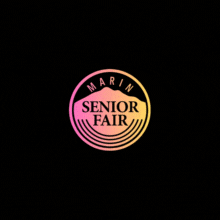 We're Back, Baby! Celebrate Getting Back Together!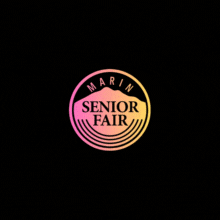 FREE ADMISSION | FREE TRANSPORTATION | FREE PARKING
FOOD | ENTERTAINMENT | LIVE MUSIC | DANCING | PRIZES
Frequently Asked Questions
What does the Fair offer?
Resources, hands-on activities, and lifestyle information for every aspect of active living for older adults and their families, caregivers, and those individuals seeking credible, reliable planning information. Over 130 companies, individuals, and agencies will have booths at the Fair showing off their products and services. In addition, health screenings and tests, safety education, flu shots, all-day live entertainment, dancing, arts and crafts, quilt and photo shows,  prizes and awards.
What kind of information can I find at the Fair?
Our exhibitors have products and services covering virtually every area of interest; including Housing; Financial Services; Medical, Health, and Wellness; Legal; Travel; Education; Hobbies, Sports, and Activities; Music and Entertainment; Technology; Volunteering and Community.
What can I do at the Fair?
Find out about housing; legal issues; volunteering, travel and educational opportunities, research other lifestyle resources; get health and healthcare questions answered; learn to operate your digital camera with a one-on-one with the pros; enjoy the Avenue of The Quilts; take part in ongoing fitness clinics and classes, enjoy a Photography Show by award winning Marin photographers; take in the all day entertainment on the Main Stage and around the Fair. Dance, socialize with old friends and make new friends, interact with therapy critters, win prizes and attend the Awards Ceremony.
Is the Fair for seniors only?
No, not at all. The fair has items of interest for seniors, their caretakers, and their families. Seniors will find the Fair a perfect place to research and explore the opportunities for active living as they think about and begin to make plans for their future life experiences.
What is this year's theme?
The 2023 theme is We're Back, Baby!, featuring activities, costumes, booth decorations, and entertainment.
Can my organization sponsor the Fair?
Yes! We would love to have you be a sponsor of the Fair. For more information, see our Become a Sponsor page.
How can my business or organization become an exhibitor?
Yes! Please apply online to become an exhibitor. See our Exhibitor Information page for rates, information, and online signup.
What's the date, time and location of the Fair?
The 2023 Marin Senior Fair is Thursday, September 7 from 9:00 am to 3:00 pm, at the Marin Center Exhibit Hall, 10 Avenue of The Flags, San Rafael, CA. Admission and Parking is Free.

Is the Fair held indoors or outdoors?
The Marin Senior Fair is held indoors. All exhibits, activities, and entertainment are held within the Marin Center Exhibit Hall. Food trucks and outside seating are available immediately outside the exhibit hall.
How much does it cost to attend?
Admission is free.
Is there parking? Is it free?
Yes, and yes. There is plenty of free parking in and around the Marin Center Exhibit Hall. See Getting to the Fair for more information.
Can I get a ride to and from the Fair? What does it cost?
Yes, and it's free. If you don't want to drive, Vivalon provides free round-trip Fair shuttle service between the Fair and the San Rafael Transit Center. The pickup location in San Rafael is 930 Tamalpais Avenue. Shuttles drop-off and pick-up visitors at the Fair's main entrance. The first bus leaves Vivalon at 8:30 am and the last bus departs the Fair at 3:15 pm. See Getting to the Fair for more information.
Can I purchase lunch or a snack at the Fair?
Yes. Healthy and moderately priced lunches, snacks and beverages are sold at the Fair. For more information, see Food at the Fair.
Do you offer flu shots?
We are expecting to offer flu shots again this year.
Can I volunteer to help at the Fair?
Yes. We have a variety of ways you can help. Please see our Volunteer to Help page for information.
How many exhibitor booths are at the Fair?
Over 100 colorful and interesting exhibitors are ready to welcome you at the Fair. They offer everything from lifestyle information, to health screenings, to demonstrations and hands on activities.
How many people attend the Fair?
Over 1,500 people enjoy the Fair each year.
Is the Fair wheelchair accessible?
Yes, all areas of the fair are wheelchair accessible, however the fair does not provide wheelchairs or handicap scooters. See the Fair Information booth if you have any special needs.