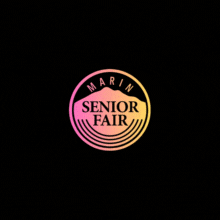 We're Back, Baby! Celebrate Getting Back Together!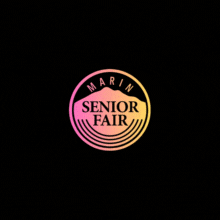 FREE ADMISSION | FREE TRANSPORTATION | FREE PARKING
FOOD | ENTERTAINMENT | LIVE MUSIC | DANCING | PRIZES
Exhibitor Applications for the 2023 Marin Senior Fair have Closed.
Join our mailing list to receive updates about exhibiting. Complete our Contact Us form and check the "Exhibiting, Sponsoring & Advertising information" box.
The Marin Senior Fair is the Northern California's largest and most popular senior event, hosting over 1,500 attendees and over 140 exhibitors. Exhibiting is an effective way to reach senior audiences, their caregivers, and their families. Your presentation of products, services, opportunities, and activities pertinent to older adults is the heart of the Fair.
At this unique fair, we welcome, inform, engage, and entertain seniors. Attendees include people in retirement, and folks who are planning theirs. Caregivers and family members from all over the Bay Area are attracted to the Fair. Become part of this popular, well-publicized event.
Exhibitors offer a wide variety of products and services, including:
Medical, Health, and Wellness
Caregiving
Mental Health and Counseling
Legal and Financial Services
Vacation and Travel
Housing and Transportation
Education
Fitness, Hobbies, and Activities
Music and Entertainment
Technology
Volunteering and Community
Many exhibitors offer free giveaways, healthful treats, and drawings in their booth.
Fair Theme
This year's theme is "We're Back, Baby!" Featuring themed activities, costumes, booth decorations, and entertainment.
Exhibitors are encouraged to decorate their booths and wear costumes supporting the theme. It is you, our imaginative exhibitors, that are the stars of the event. Come up with your most creative, colorful and informative booth decorations to celebrate the theme. Spectacular booth presentation ideas are limitless! Use your imagination.
Prizes are awarded for the The Best Decorated Booth, The Most Informative Booth, and The Best Overall Booth.
Publicity
The Marin Senior Fair is promoted through a variety of Marin newspapers. A special 18-page color supplement is also distributed with the Marin IJ. This supplement, which lists all of our exhibitors, goes out to 20,000 homes on the Sunday before the fair.
In addition to newspaper ads, flyers are distributed and posted throughout Marin. A PDF of the flyer is available for distribution.
Your organization is also featured on our Exhibitors page of this website.
Exhibitors, Advertisers, and Sponsors must be signed up by July 31 to be included in the printed Fair Program.
Advertising and Sponsorship Opportunities
The Marin Senior Fair offers many opportunities for Advertising and Sponsoring. In addition, the Marin IJ offers advertising space in the supplement to the Marin IJ that is distributed to 20,000 homes. Information about advertising in the supplement is provided after you apply to exhibit.
Apply to Exhibit
To exhibit at the 2023 Marin Senior Fair, please complete our online Exhibitor Application form.